Creation astronomy event with Brian Mariani on New Year's Day
Sandra Yarbrough
From: Foundations Creation Club <foundationscreationclub@gmail.com>Arcade Creation Science Club, CreationScienceClubs.com
Subject: Creation astronomy event with Brian Mariani on New Year's Day
Hi there friends!
Hope your family had a wonderful Christmas! I just wanted to let you know about an upcoming opportunity to hear a special presentation from a creation ministry friend of mine, Brian Mariani from Alpha Omega Institute (located in Grand Junction, Colorado). Brian will be presenting on astronomy and creation for the evening service (6pm) at Gold Country Baptist Church, 3800 North Shingle  Road, Shingle Springs, Ca. on Sunday, January 1, 2017.  Gold Country Baptist Church is right off Freeway in Shingle Springs, Interstate I80 about 25 minutes from downtown SACRAMENTO. Church Phone # 530-677-4122
Here is the description of this presentation from the Alpha Omega Institute webpage: "'The heavens declare the glory of God; and the firmament sheweth his handywork.' (Ps 19:1, KJV) There are many aspects within astronomy…that confirm the truth of God's Word rather than old-earth perspectives. This presentation clearly shows that there are many evidences that don't line up with the old-age assumptions. Through this presentation, learn more about the power and majesty of God."
See you there!                       http://www.discovercreation.org/wp-content/uploads/2013/11/Brian-and-Aimee-website-bio_000.jpg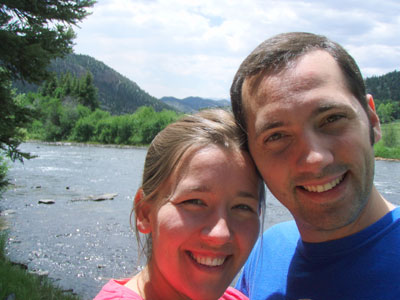 Brian-and-Aimee Mariani
Writer and Speaker
Foundations Creation Club —- Psalm 11:3
Foundations Creation Club is a Christian organization dedicated to equipping believers with answers to their questions (regarding topics like dinosaurs, the age of the earth, fossils, science, evolution, and the Bible), and training young people to defend their faith in an age which is hostile to the truth of God's Word.
CreationScienceClubs.com
We are a network of clubs in the greater Sacramento Area dedicated to the equipping of believers and providing answers particularly from the Book of Beginnings: Genesis. We meet monthly in local churches offering presentations from guest speakers, Club members and DVDs utilizing God's Word on topics pertinent to Biblical Creation and Creation Science. Anyone interested is welcome to join us at one of our locations.
For more information, contact: 
Chuck and Sandy Yarbrough, 916-922-7906